Reflections: Shibori Color Stories Reception
Apr 08, 2023 6:00PM—8:00PM
Location
SEFAA Center 3420 W. Hospital Ave. Chamblee, GA 30341
Cost $0.00
Categories Exhibition
Topics All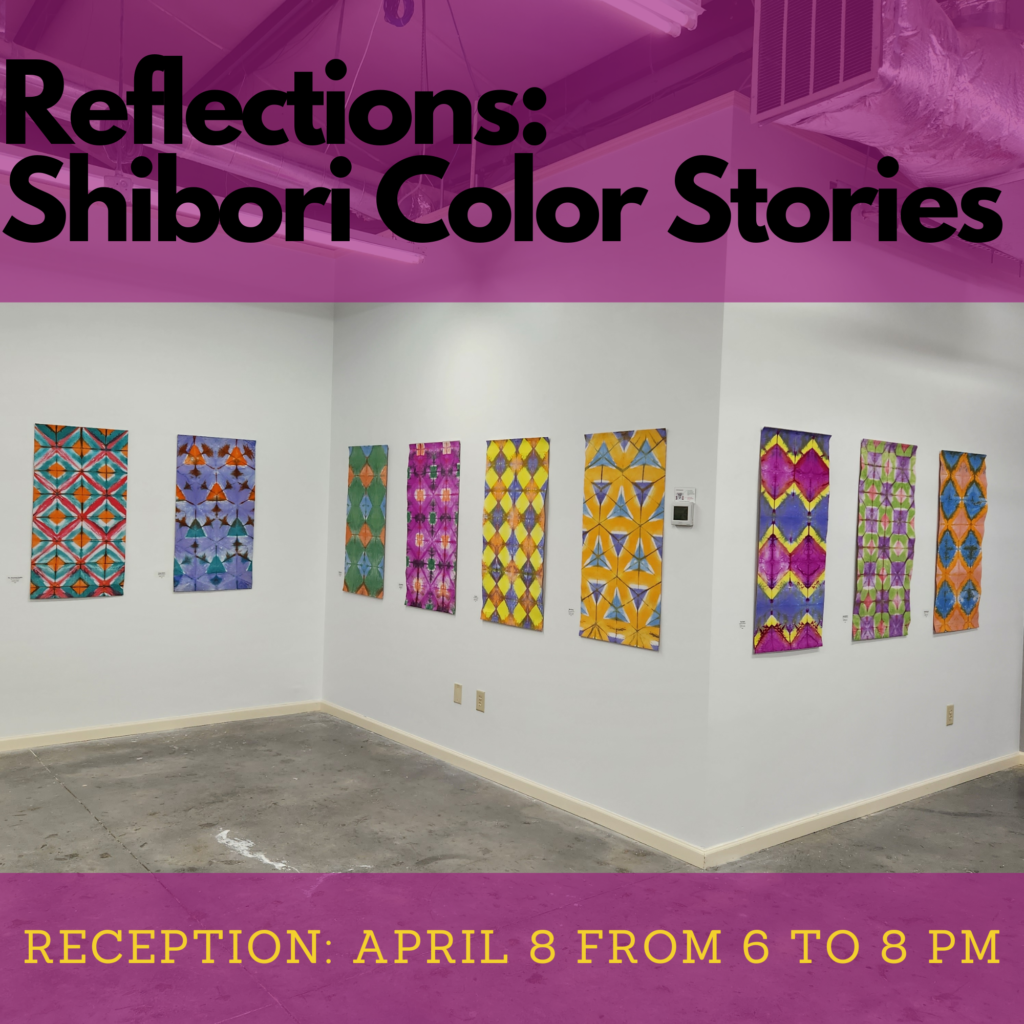 Please join us to celebrate Angie Knowles and her exhibition, Reflections: Shibori Color Stories. This new series of Itajimi Shibori (a dyeing technique using pieces of wood clamped together around sections of folded fabric to resist the dye in particular shapes) reflects Angie's interest in opposing forces – how opposites complement and complete each other and the delicate balance point where they coexist harmoniously. Her choice of colors – soft and subdued paired with strong and vibrant – furthers this push-pull dynamic and each unique combination of opposites evokes different feelings and emotions. Don't miss this chance to enjoy Angie's work, hear her talk about her work and answer your questions via Zoom, and enjoy light refreshments and great company! Free, but please register to RSVP.
A mixed-media textile artist, Angie has been interested in textiles since she learned to sew at age nine. She discovered surface design in 2008 when she joined the Tampa Bay Surface Design Guild and has since completed Jane Dunnewold's Art Cloth Mastery Program and studied with Kerr Grabowski and Gasali Adeyemo. She now works primarily in three styles–abstract acrylics on paper and fabric; Itajimi Shibori with dyes, rust and indigo on fabric, and rust collage using recycled papers. Her work has been exhibited at the International Quilt Festival and at several Tampa Bay Surface Design Guild Shows.
On exhibit from March 3 through April 26, 2023
M, W, F from 10 am to 4 pm; T, Th from 10 am to 2 pm; and by appointment
at the
Southeast Fiber Arts Alliance
678.235.4328 | info@fiberartsalliance.org
Notes:
Want to study with Angie? She'll be teaching Thermofax Screen Printing at the SEFAA Center on June 10th and 11th!
SEFAA is following the CDC COVID-19 Community Level guidelines for DeKalb County, Georgia, and masks are required in the SEFAA Center only at High Covid-19 Community Levels.