Sakiori Weaving
Aug 07, 2021 9:30AM—4:00PM
Categories Class
Topics Weaving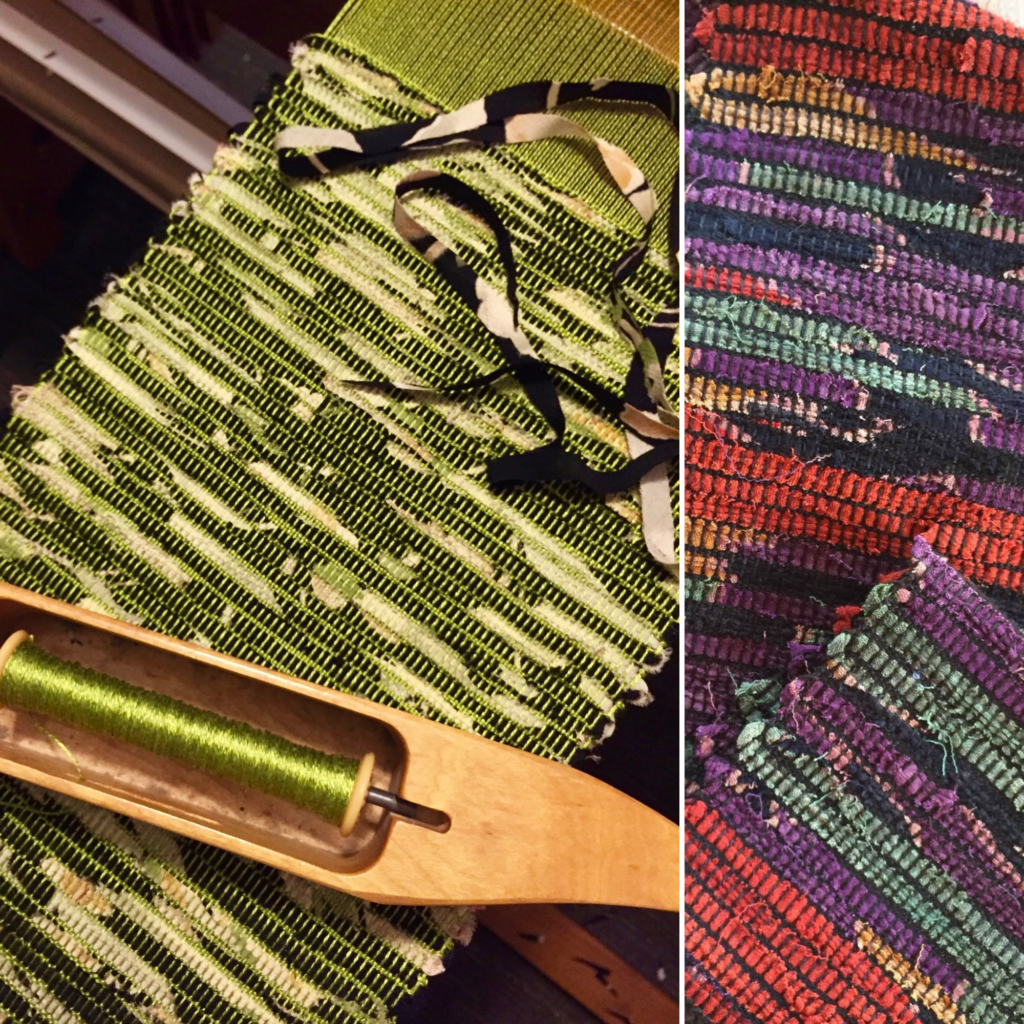 Convert old silk kimonos, silk ties, or silk/rayon skirts into woven items that honor the Japanese tradition of weaving with repurposed materials. Known as sakiori, from the word saku (to tear) and oru (to weave), this technique takes recycling to a new artistic level!
Warp your rigid heddle or 4-harness loom prior to the workshop (using instructor-provided instructions) and then, during class, concentrate on preparing silk rag strips, exploring weaving techniques, and discovering ways to finish projects. Bring your own silk to repurpose and/or use some of our donated kimono fabric and breath beautiful new life into old textiles.
JoEl Logiudice is a studio artist whose teaching career has included positions at Florida Community College, Tennessee Technological University, and Vanderbilt University. She has also taught workshops at the Appalachian Center for Crafts, the John C. Campbell Folk School, Arrowmont School of Arts and Crafts, and The Clearing Folk School. Her artwork has been exhibited throughout the Southeast and she continues to be actively involved in professional arts organizations, currently serving as the Vice-President of Tennessee Craft.
$120 – $145
Additional Supply Fee: None.
Scholarship Available: Yes. Click here for details and to apply. Applications are due by July 23, 2021.
Level: Able to independently warp your loom and weave.
Number of Students: 7-12
Required Supplies:
pen/pencil
notebook
scissors
tape measure
ruler
rotary cutter and cutting mat
silk or rayon fabric (1 old skirt, shirt, or kimono)
warped rigid heddle or 4-shaft loom
flat shuttle
boat shuttle with bobbin
tencel yarn to use as weft
Class Schedule: Class will be in-person at the SEFAA Center from 9.30 am to 4 pm on Saturday, August 7th. There will be a half-hour break for lunch.