Selected Journeys Through Time and Space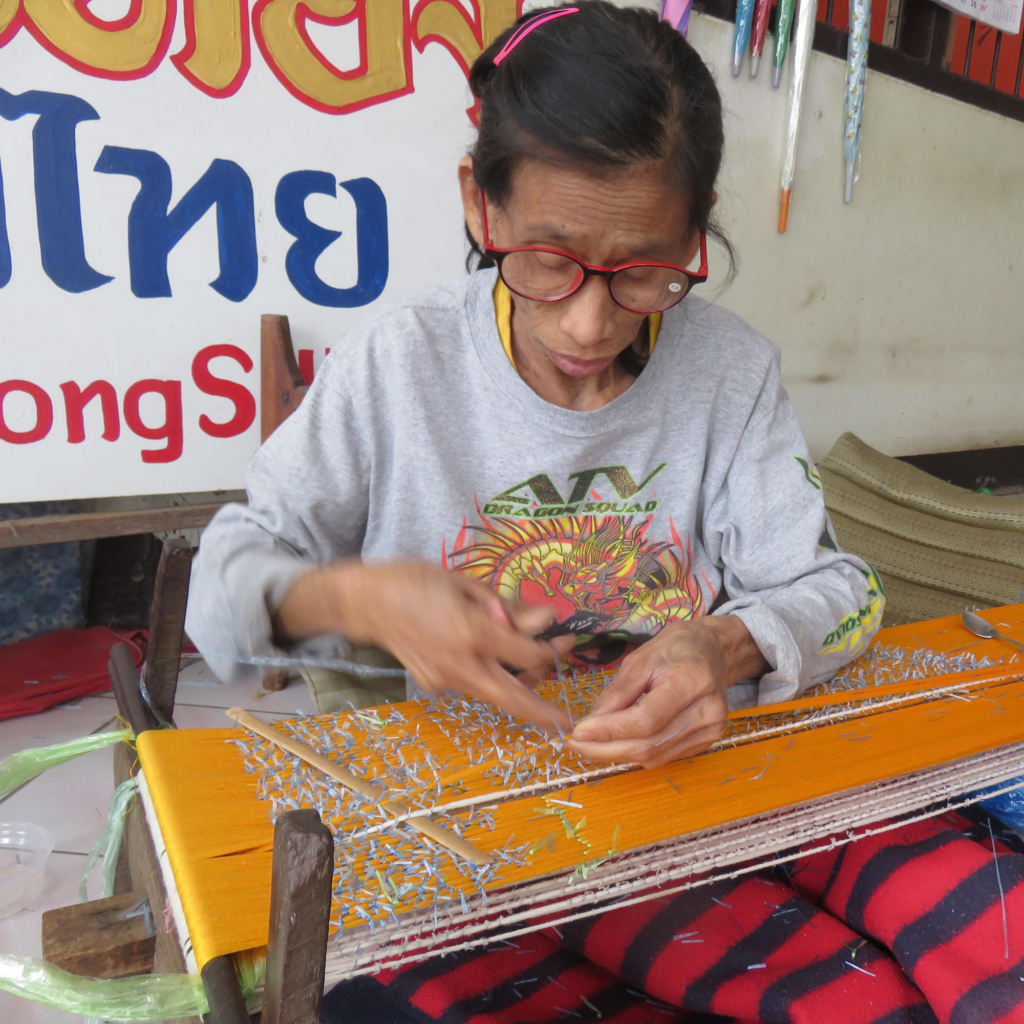 Geri Forkner has traveled the world to learn about textiles and her talk tonight will showcase some of the traditional techniques and innovative technologies she has found. She will also connect the dots from 1998 Atlanta to 2022 Knoxville through Convergence, the biennial conference sponsored by the Handweaver's Guild of America. Please join us either in person at the SEFAA Center or virtually via Zoom for selected journeys through time and space!
Geri Forkner's fiber art is defined by life-long passions to make one of everything and save materials from the global scrapheap. She studied weaving and surface design at Georgia State University, guild workshops, and craft schools. As a member of the Southern Highland Craft Guild, Geri combines her love of traditional processes with new techniques and technologies. She teaches both children and adults and exhibits her award-winning fiber art internationally. She recently finished a residency at Arrowmont School of Arts and Crafts as part of the Appalachian Craft and Culture Fellowship. Stay in touch with Geri at www.weavingschool.wordpress.com.