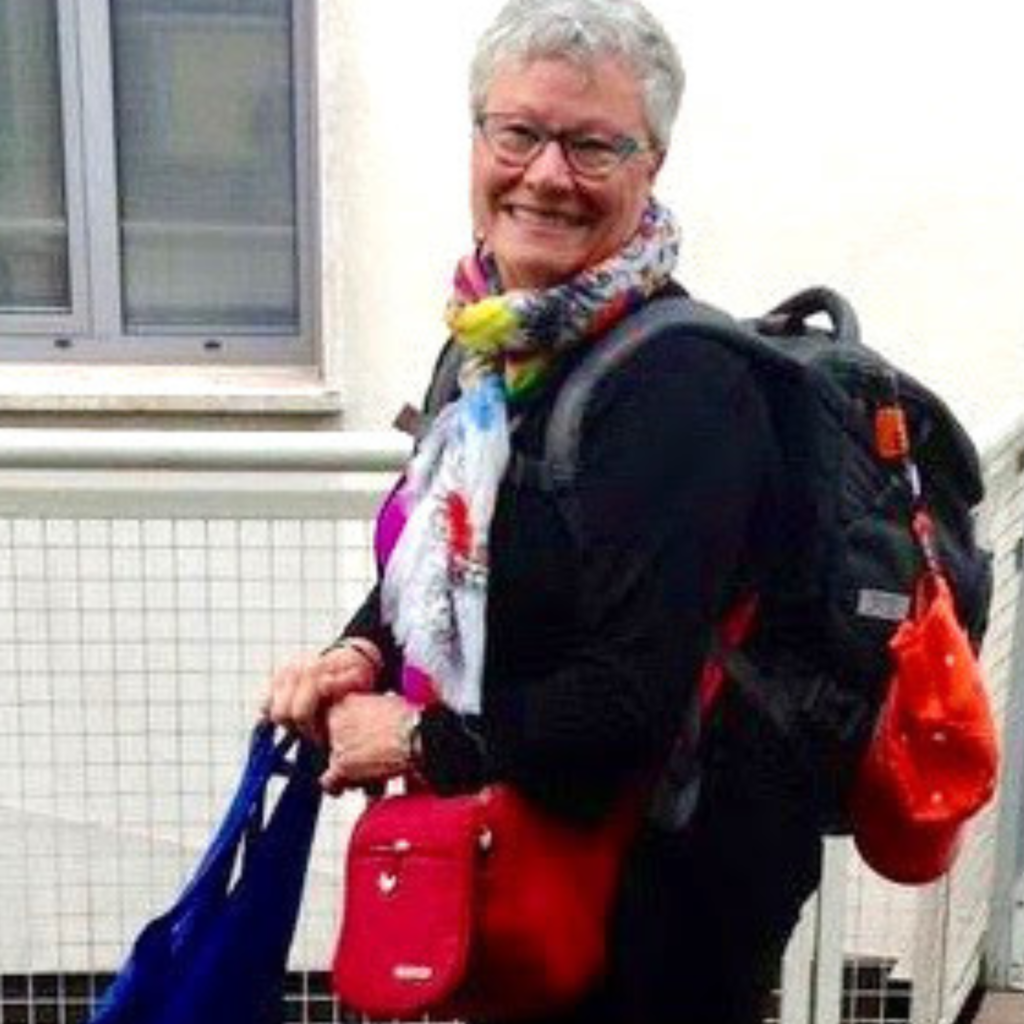 How can you find your niche? Can you take what you love and turn it into a successful business? ReAnn Scott will tell you how she did just that – taking her life-long love of sewing and textiles and starting the first-ever sewing-vacation company, STITCHES, Great Fiber Getaways. ReAnn shared her love of fiber, fashion, shopping, travel, and FUN through STITCHES and took it from concept to a Small Business of the Year award winner.
This will be a hybrid presentation, so you can choose to join us in person at the SEFAA Center or online via Zoom from the comfort of your home. Please join us to share ReAnn's adventurous life and her interesting story!
Born in the Midwest where she learned to sew at the foot of her grandmother's treadle machine, ReAnn Scott has a degree in Performing Arts. After several years of singing professionally on the Chicago stages at night and working as a travel agent during the day, her life and future made a 180º turn when she and her husband were transferred for work to Brussels, Belgium where they would spend the next six years. Since retiring, ReAnn has traveled the world with TrustedHousitters.com as a house and pet sitter. She is also a travel writer, a blogger, and a photographer.
Cost: Free for individual SEFAA members; $5 for non-members.
Covid 19 Policy: SEFAA is following the CDC COVID-19 Community Level guidelines for DeKalb County, Georgia. Masks are required in the SEFAA Center at High Covid-19 Community Levels.