Stitching Together a Mystery
Nov 04, 2023 11:00AM—12:30PM
Location
SEFAA Center 3420 W. Hospital Ave. Chamblee, GA 30341
Topics All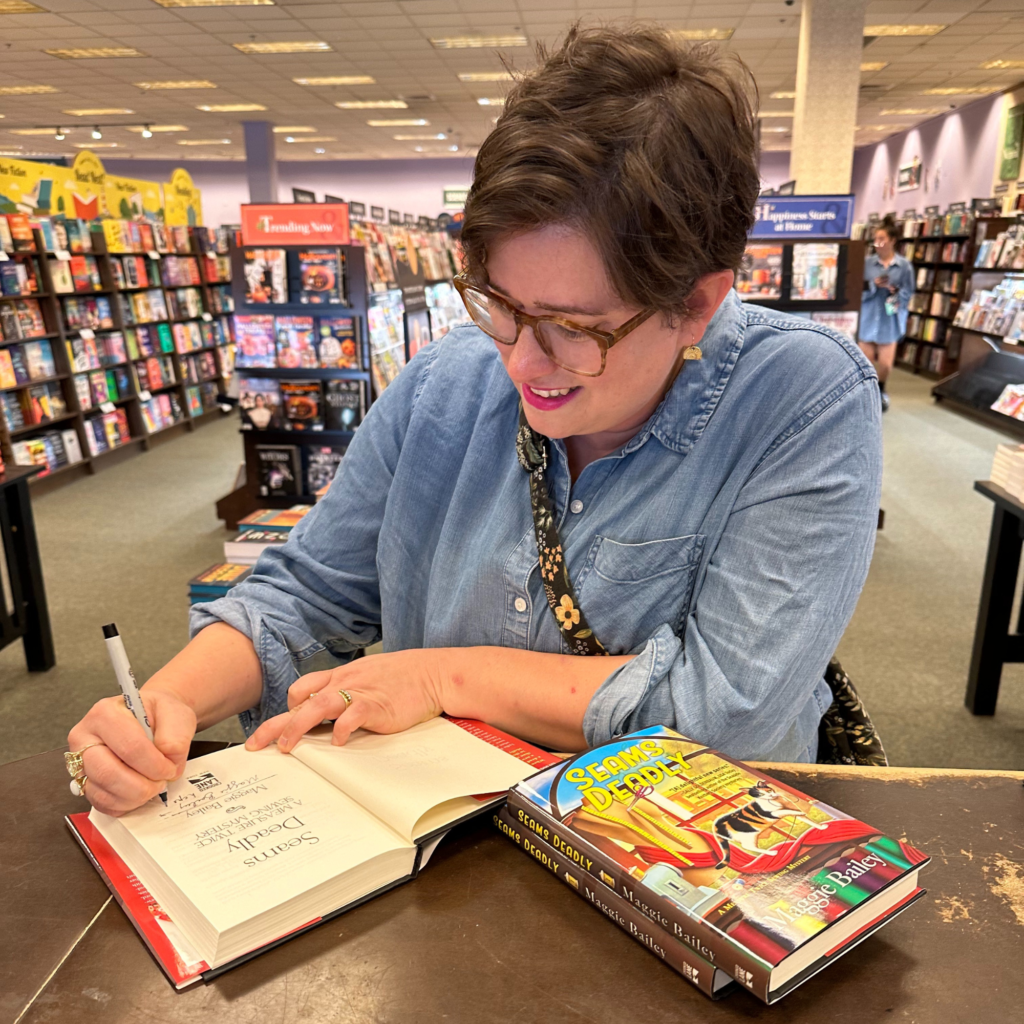 Please join us to hear our own Maggie Bailey talk about her first book, Seams Deadly, a mystery book about sewing. Her character, Lydia Barnes, is excited for a fresh start when she moves to a quaint mountain town in Georgia and starts working at the Measure Twice fabric store. Bodies soon start to pile up, though, and Lydia must stitch together the clues and clear her own name before the killer strikes again. Get the inside scoop on writing what you love, publishing a book, and what's next for Lydia!
Maggie Bailey is an enthusiastic sewist and maker and a graduate of Stanford, Oxford, Brown, and Sewanee Universities. She has previously published two volumes of poetry and lives in Atlanta with her husband, two young children, her dogs, and a growing fabric stash she can't help but add to on a regular basis.
Cost: Free for individual SEFAA members; $5 for non-members.