Studio Tour – Kathy Colt
Jan 03, 2021 2:00PM—3:00PM
Categories Virtual
Topics All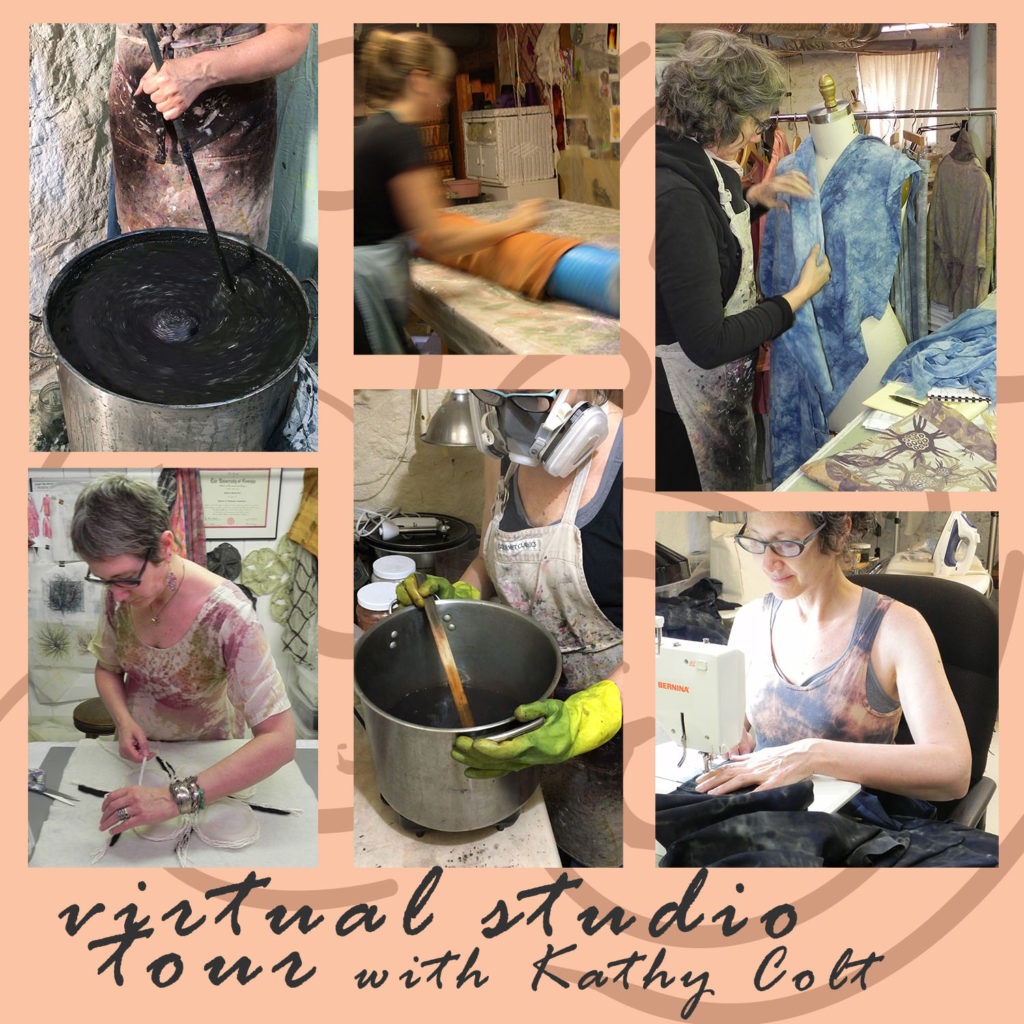 A studio contains the hopes, aspirations, anxieties, the day-to-day plod, the process, and the product of any artist/designer/maker. Kathy Colt's studio accommodates a wide range of processes and activities, including painting, printing, apparel production, work display, teaching, and consulting. Join us for a virtual visit to the many corners of Kathy's fine-tuned but flexible home-based workspace!
"I have been at work in the studio for nearly 40 years, more than 27 of which have been textile and fiber-focused. Trained as a landscape architect, my work comprises the tools and resources of a designer-maker, while also drawing on the techniques and sensibilities of artist and craftsperson.  Among the many processes I incorporate into my practice: cloth enrichment and fiber manipulation for a variety of applications, apparel design and production, and fine art-making in a range of media. Like most designer-makers, I also style, photograph, write about, and otherwise promote my work, while still allowing time to rest, reflect, research, and explore new possibilities. It's a daily adventure and an on-going work in progress – sometimes frustrating, frequently rewarding, occasionally ecstatic, and certainly never dull!" 
$0 – $5
Just register to receive the Zoom meeting link and join us via computer, tablet, or phone. See you there!