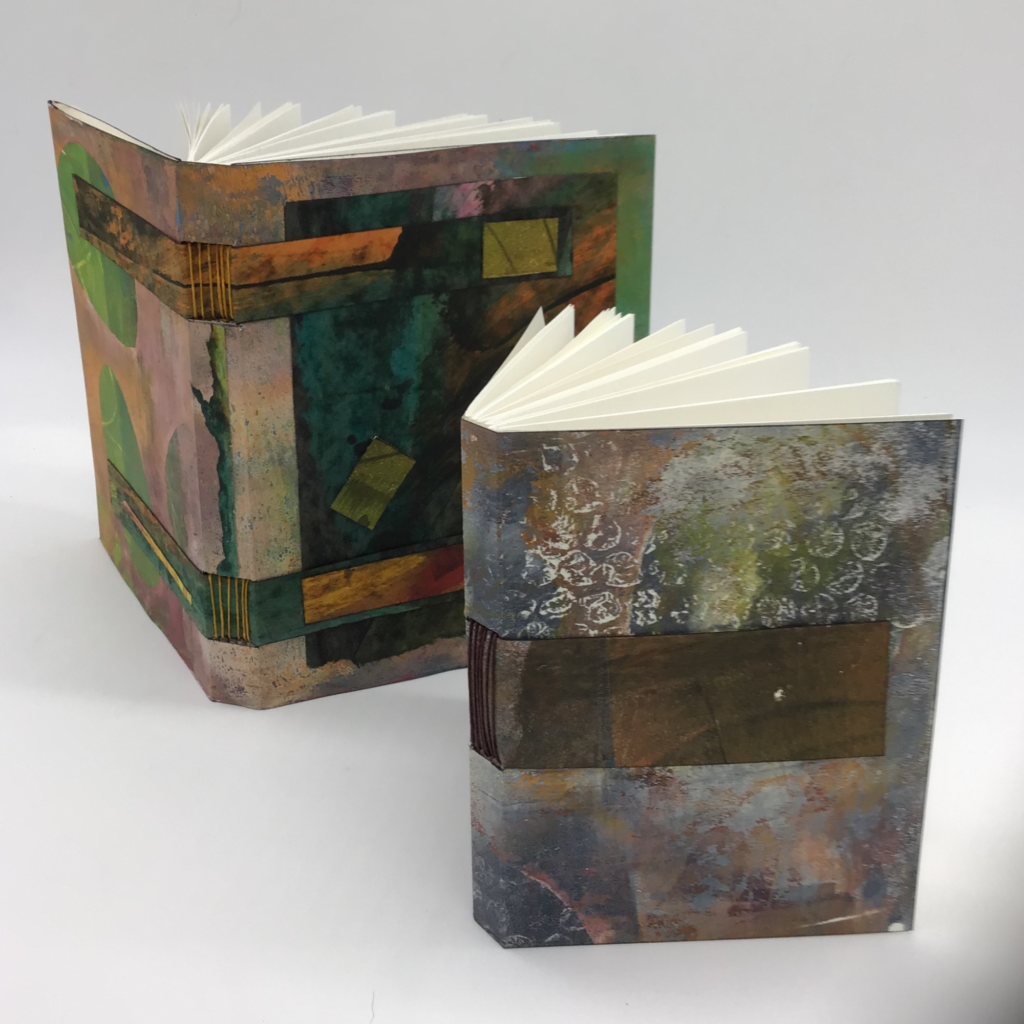 Gel plates are soft, translucent, and flexible plates used for transferring paint to paper – a low-tech, no-press-needed tool that generates truly exciting results! In this class, you'll use gel plates, transfers, stencils, paints, inks, markers, mark-making tools, and more to make prints that can stand alone or be used for collage, book-making, or anything you'd use decorative paper for. You'll also use some of these papers to make a strap book that can then be used for color swatches and design ideas. Be prepared for instant gratification and addiction of the best kind!
Claudia Lee is a studio artist, designer, consultant, author, and instructor working in handmade paper. Her work has been published in more than thirty books, magazines, and journals and can be found in private and corporate collections, including the Tennessee Arts Commission Collection, the Arrowmont School of Craft Collection, the Southern Highland Guild Collection, The Wilson Collection of the Nashville Public Library, and the James Walker Library Special Collections at Middle Tennessee University. Her studio, Liberty Paper, is a working and teaching facility located in middle Tennessee on the site of an old farm surrounded by woods and mountains.
$285 – $345
Additional Supply Fee:  A supply fee of $45/student for paints, use of gel plates, printing papers, all the papers for the books, waxed linen, glue, and brushes is payable to the instructor on the first day of class (cash, check, or credit card).
Scholarship Available:  One available once eight students have registered. Please email for more information.
Level: Beginner – no prior experience necessary.
Number of Students: 7 – 12
Required Supplies:
4″ brayer (from Amazon or similar)
Box of baby wipes
All other materials will be provided, but please view the suggested materials list if you'd like to bring some of your own supplies.
Class Schedule: Class will be in-person at the SEFAA Center from 9.30 am to 4.30 pm on Friday, August 18th, and Saturday, August 19th.
Covid 19 Policy: SEFAA is following the CDC COVID-19 Community Level guidelines for DeKalb County, Georgia, and masks are only required in the SEFAA Center only at High Covid-19 Community Levels.