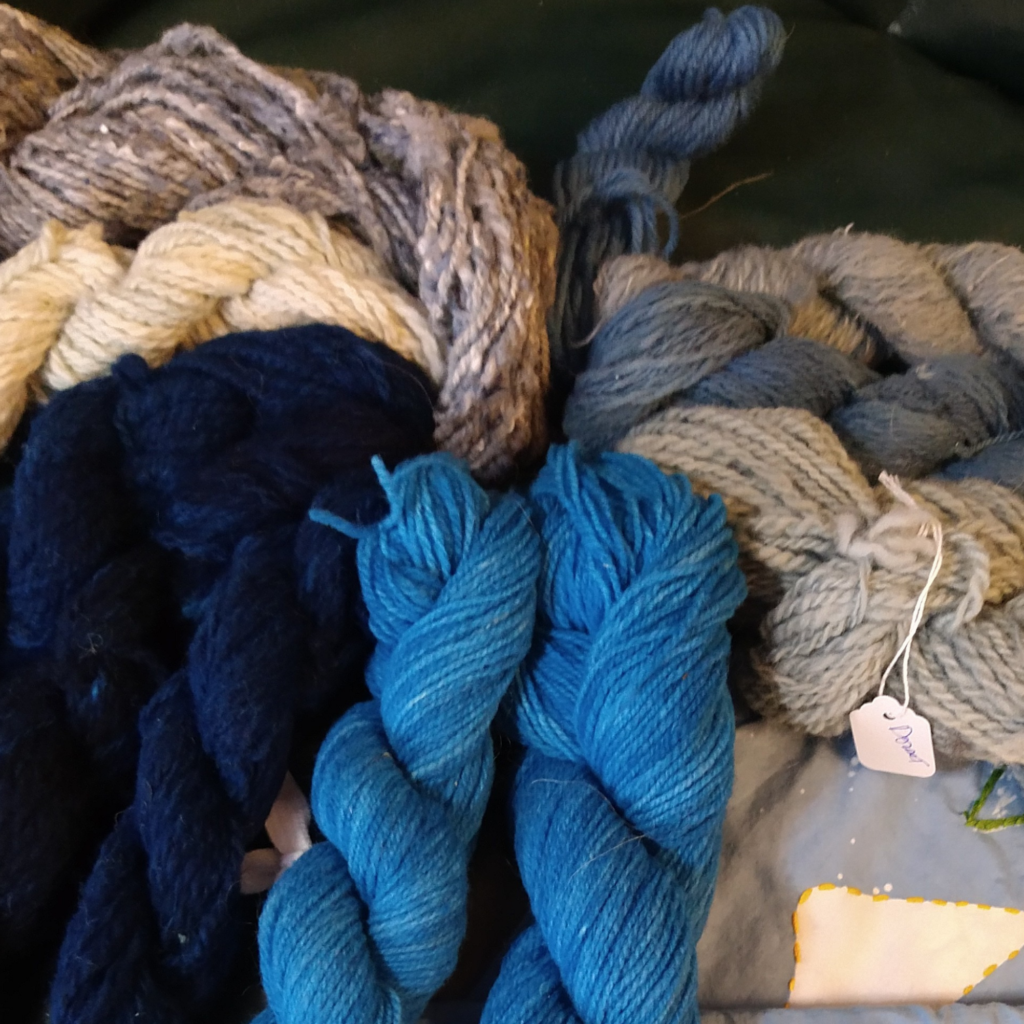 Blue is more than just one of the colors of a rainbow: We are surrounded by blue sky and blue water; blue calms and relaxes us, and blue is, by many accounts, the most popular color in the world. There aren't many sources of natural blue dye, though. Indigo, a pigment derived from indigo plants, is a magical source of blue – one that colors your blue jeans today and one that has been used worldwide for thousands of years.
In this one-day class, you'll see two different indigo vats being prepared and you'll try out several techniques for using indigo – simple dipping along with tie-dyeing and resist techniques. You'll go home with several dyed projects plus the confidence to use indigo on your own!
Paula Vester started spinning 40 years ago and even today continues her quest for spinning and dyeing knowledge. She has been teaching formal classes since the mid-1980s and she has taught throughout the Southeast, as well as at The Estes Park Wool Market in Colorado, the Taos Wool Market in New Mexico, and at regional and national conferences.  Paula teaches to share her joy and excitement with students.
$115 – $135
Additional Supply Fee: None! $30 for indigo, fiber, yarn, scarves, supplies, and handouts is included in the cost of the class.
Scholarship Available: No
Level: Open to all skill levels.
Number of Students: 7 to 15
Required Supplies:
Rubber gloves.
Plastic zip lock bags to take home wet items.
Also, please wear old clothes and wear comfortable shoes.
Class Schedule: Class will be in-person at the SEFAA Center from 11 am to 5 pm on March 27th, 2022. There will be a short 1/2-hr break for lunch, so we encourage you to bring your lunch. There is a small refrigerator and a microwave available for your use at the SEFAA Center.
Covid 19 Policy: Mask wearing is mandatory in the SEFAA Center regardless of vaccination status.