WednesDAY Makers: Crochet Necklace
Jun 17, 2020 10:00AM—12:00PM
Location
SEFAA Center 3420 W. Hospital Ave. Chamblee, GA 30341
Categories Class
Topics Crochet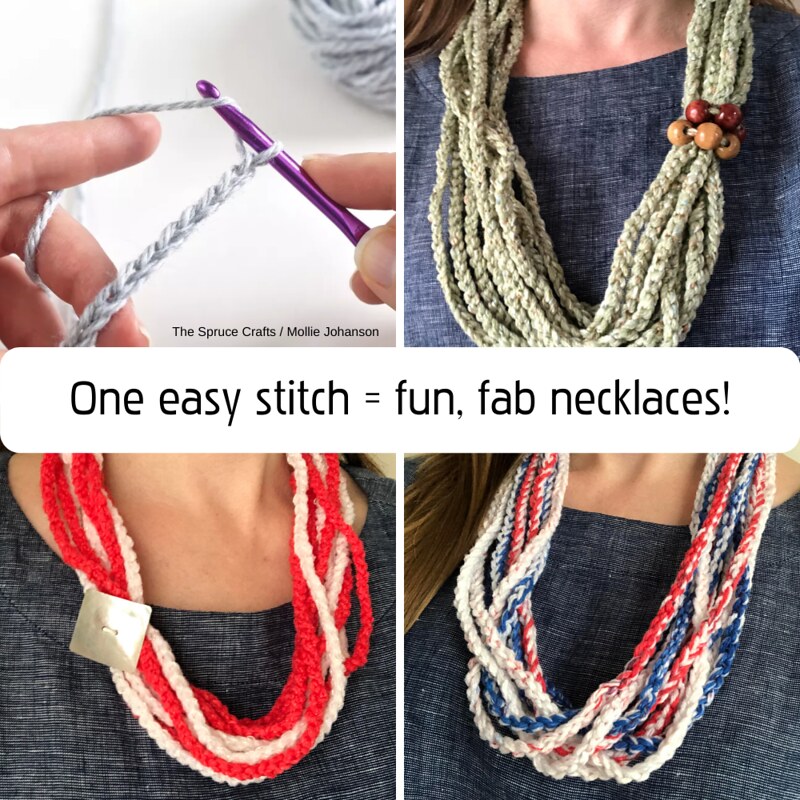 Enter the wonderful world of crochet by learning the basic and essential chain stitch. Then, just repeat this simple stitch until you've reached the length you want, join your ends to create a large loop, and arrange into multiple smaller loops. Wear your necklace as it is or (optionally) corral the strands with a tab to keep them tidy. It's that easy! So, grab the gang and hang out with us for a couple of hours – good company + fun project = a perfect day!
Instructor: Inna Marttinen likes to be creative and use different techniques and often her cat is part of her creative process. Her respect for handmade items comes from a childhood surrounded by creative family members who value fiber arts. Inna is an experienced instructor and has taught fiber arts both in Atlanta area and in Finland.
$30 – $35
Additional Supply Fee: None, all supplies are included.
Scholarship Available: No
Level: Beginner
Required Supplies: None
---
Registration FAQ's • Cancellation Policy • Scholarship FAQ's
Directions/Parking • Lodging
Questions?