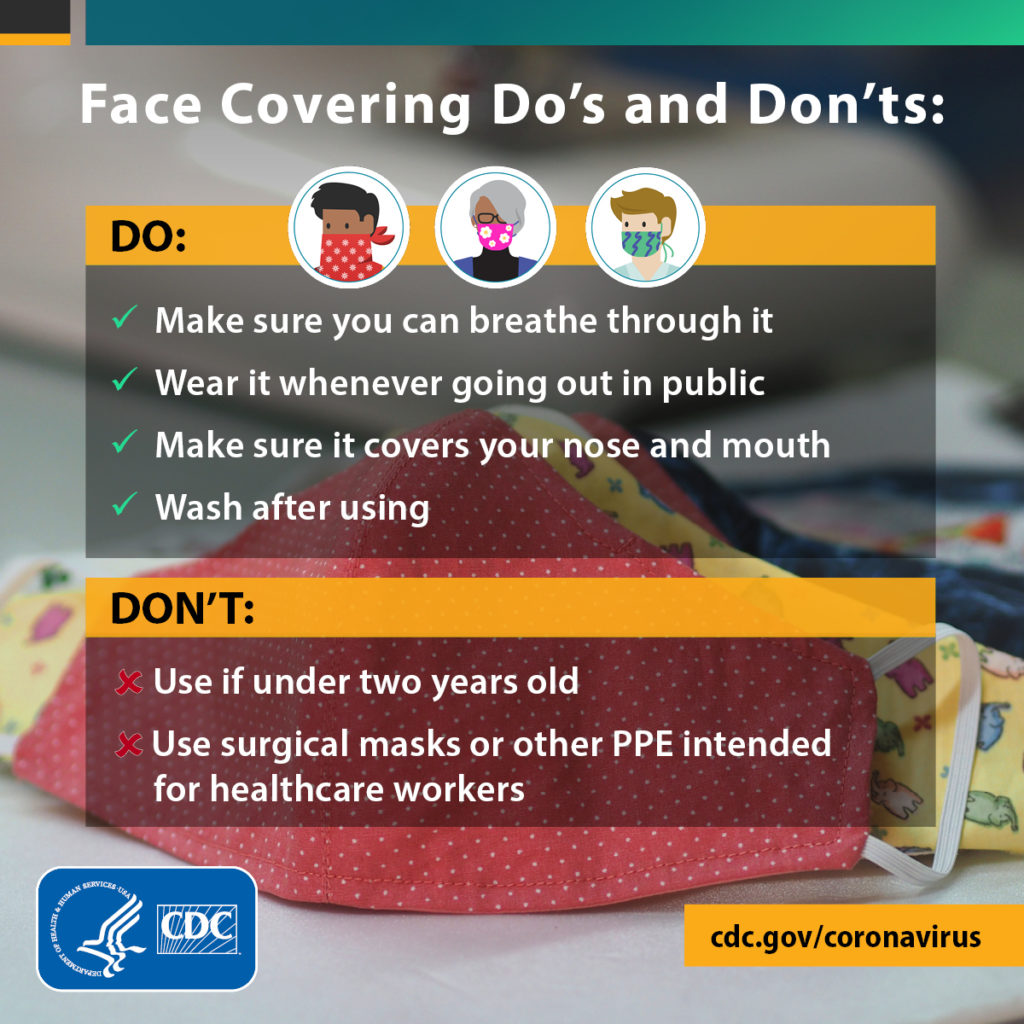 Quick (Unofficial) Guide to Life with Face Masks
by Allison Bishop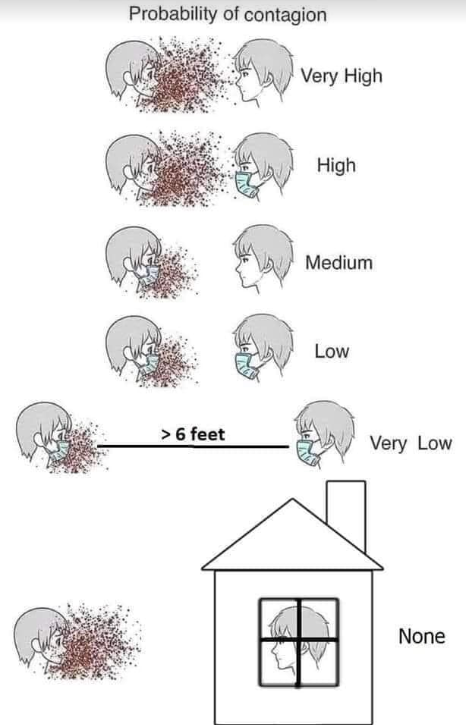 Our current public health crisis has led us to a new reality in which wearing a face mask in public is common. It is a critical curve-flattening measure (in addition to staying at home and squeaky clean hygiene) to prevent and slow the spread of the coronavirus.
Here's why: The CDC recently issued a Recommendation Regarding the Use of Cloth Face Coverings which notes that individuals can transmit the coronavirus to others even if they are not showing symptoms. It also recommends that individuals wear cloth face masks in public settings where social distancing measures are difficult to maintain. In short, mask wearing is a voluntary, additional public health measure that can slow the spread of the coronavirus by reducing transmission between individuals in close proximity.
Making masks: A quick internet search will turn up a huge variety of mask-making tutorials. If you don't sew, the CDC Surgeon General, Dr. Jerome Adams, has posted a how-to video for a no-sew mask that simply involves folding fabric and using rubber bands to secure it to your face. The CDC has also published instructions for no-sew and sewn face masks. To make a more fitted mask, check out SEFAA's Make-A-Mask-Along class tomorrow, Saturday, May 9th. It's free, but it is limited to 10 participants.
Mask material: Selecting mask material is a balancing act between blocking transmission of coronavirus particles and breath-ability. A good compromise is quilting cotton, all-cotton sheeting, or cotton dress shirts – tightly woven, high thread count, breathable fabric – that has a greater than 50% effectiveness blocking virus particles. Other materials work, too. Look for fabric that you can't see light through, and which isn't too thick to breathe through. Be careful with non-fabric alternatives like vacuum cleaner bags or air filters, though. Don't use them if the material contains fiberglass or if it isn't safe to breathe through.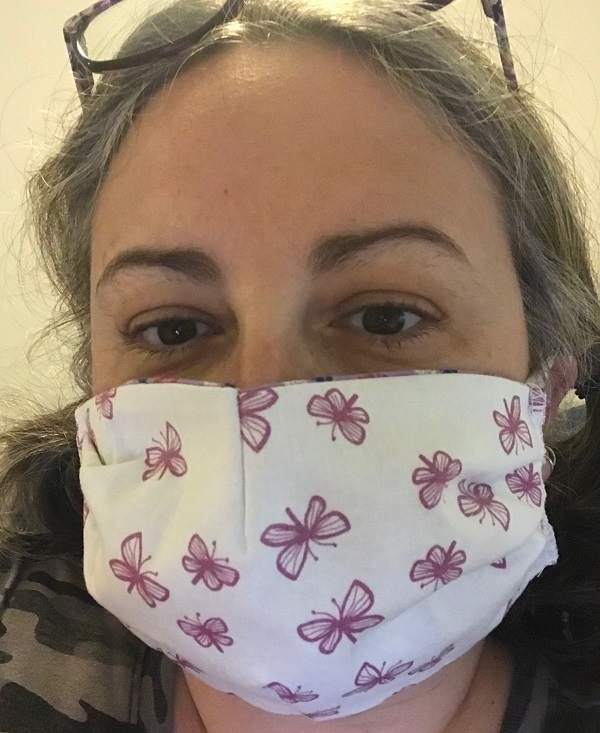 Wearing a mask: Face masks should:
fit snugly but comfortably against the side of your face;
be secured with ties or ear loops;
include multiple layers of fabric;
allow for breathing without restriction; and,
be able to be machine washed in hot water and dried without damage or change to shape.
Cloth face masks should not be placed on:
children under the age of two;
anyone who has trouble breathing; or,
anyone who is unconscious, incapacitated, or otherwise unable to remove their mask without assistance.
Last, but not least:
Clean your hands before putting your mask on, after touching or adjusting your mask, and after removing your mask.
Launder masks daily/whenever soiled and store in a clean container or bag.
Don't share your mask with anyone unless it's been washed and dried first.